The best Surebets and Valuebets Arbing Software
Get BetOven, our betting software 100% automatic and is part of the 2% who earn.
Currently available in: Spain, United Kingdom and Italy.
Discover our two modes: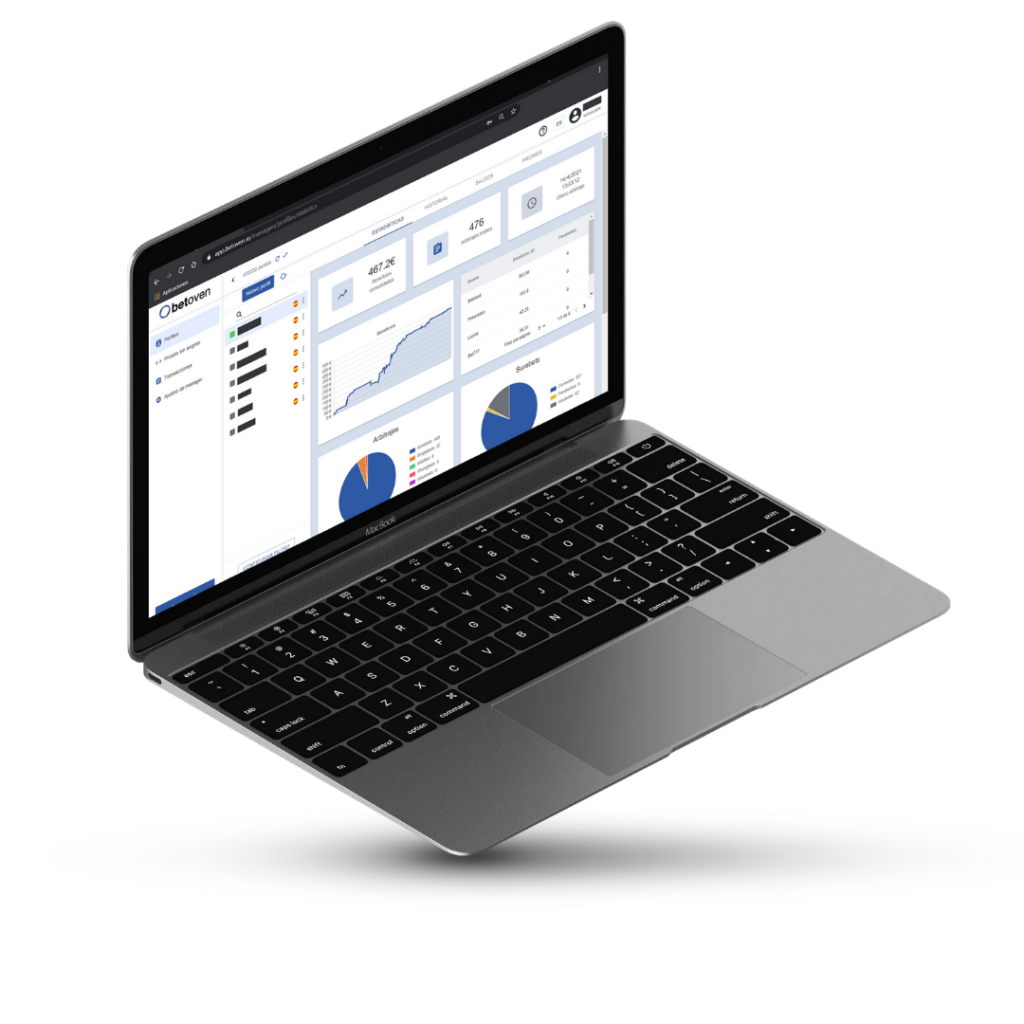 Experts in automated arbitrage betting
Make your surebets and valuebets without pressing a button
Add the data of your bookmakers and configure which surebets or valuebets you want to carry out. Press Start, and let BetOven, our surebets and valuebets bot, do the work for you.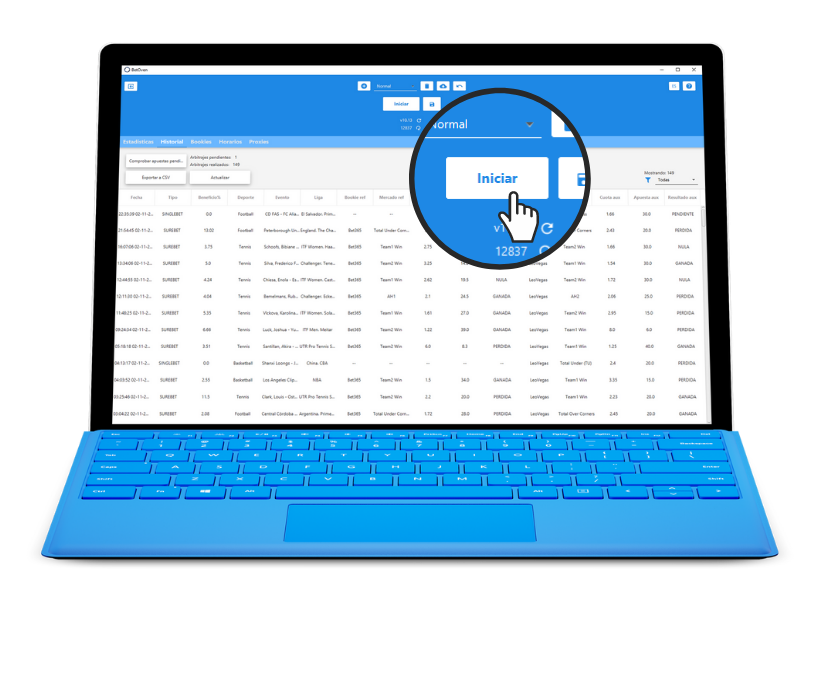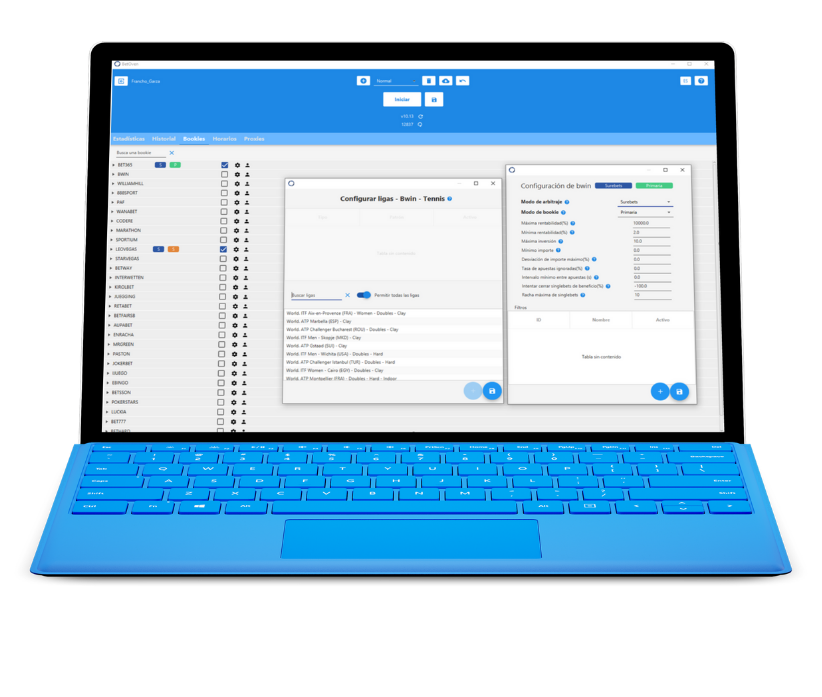 Apply multiple filters to catch only the surebets and valuebets you really want. Use filters for leagues, markets, sports and much more!
We explain it to you in a video in less than 5 minutes. Place surebets and valuebets without lifting a finger!
Approximate total benefit of users :
Choose the best points plan for you
Get our betting arving software and forget about manual trading
For example: you invest £100, you get back your £100 and earn £66.6 profit
For example: you invest £1,150, you get back your £1,150 and earn £1,150 in profit
Expert
For the Professionals
For example: you invest £2,400, you get back your £2,400 and earn £3,600 in profit
Join our Telegram channel
You will be 100% informed of the latest news in the world of Automated Sports Arving
Success stories of our hunters
Get our betting arving software and forget about manual trading