Value bets are bets with odds higher than those that should be established, taking into account the probabilities that this result will occur. That is, they are better paid bets than the rest of the available bets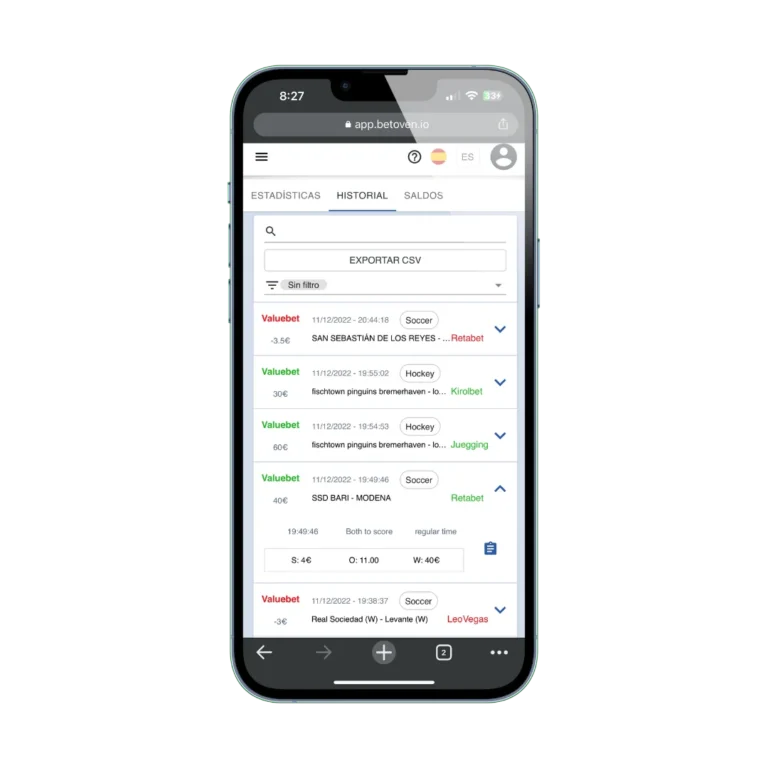 BetOven automated sports betting software places valuebets for you. You just have to add your bookmaker accounts and configure or filter the valuebets you want to make.
Imagine that you have any of the bookmakers in our Ranking . You could connect it to BetOven, installed on your computer at home and walk away knowing that our bot will place the bets for you. Forget about paying private Telegram channels or tipsters to get the best Picks.
You will be able to choose markets, leagues, and sports!
Earn €25 with our free trial
You already know what BetOven is, now we want you to try it for free