The correct answer would be: It depends on how you bet.
If you place bets automatically with BetOven or scan them with BetOven Scanner, I would venture to say that tennis is one of the most profitable sports and one of the easiest to find bets on, whether Surebets or Valuebets.

If we forget tennis, probably the second easiest sport to find bets on is football due to the number of leagues and markets available at our bookmakers.
If, on the other hand, you place simple bets manually for fun, I recommend doing so on sports in which you have a minimum of knowledge, so as to place bets that are less random and based on objective data. But beware, when we are fans of a certain team we can fall into subjective thoughts and favouritism towards a particular team and lose objectivity when it comes to betting.
As you know from BetHunter we will always recommend you following winning strategies such as surebets and valuebets, either automatically with BetOven Robot or manually with BetOven Scanner, the latter 100% free.
BetOven Robot [100% automático]
BetOven is so good that when you try BetOven Scanner you will also want to try BetOven Robot, the evolution of surebet calculators. 100% automated software that places bets for you.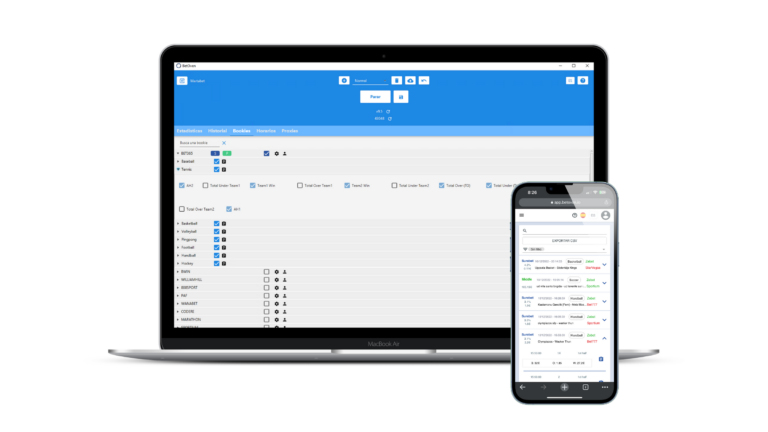 Try BetOven
25 pounds FREE in bookmaker winnings
✅100% Automated Surebets
✅ 100% Automated Valuebets