Do you prefer to follow this tutorial on getting started with BetOven on video?
I am a BetOven Partner, how do I make my first payment?
Enter the partner website with the credentials we have provided and follow the instructions to make your first payment.
Once you enter you will see a very simple website with different menus: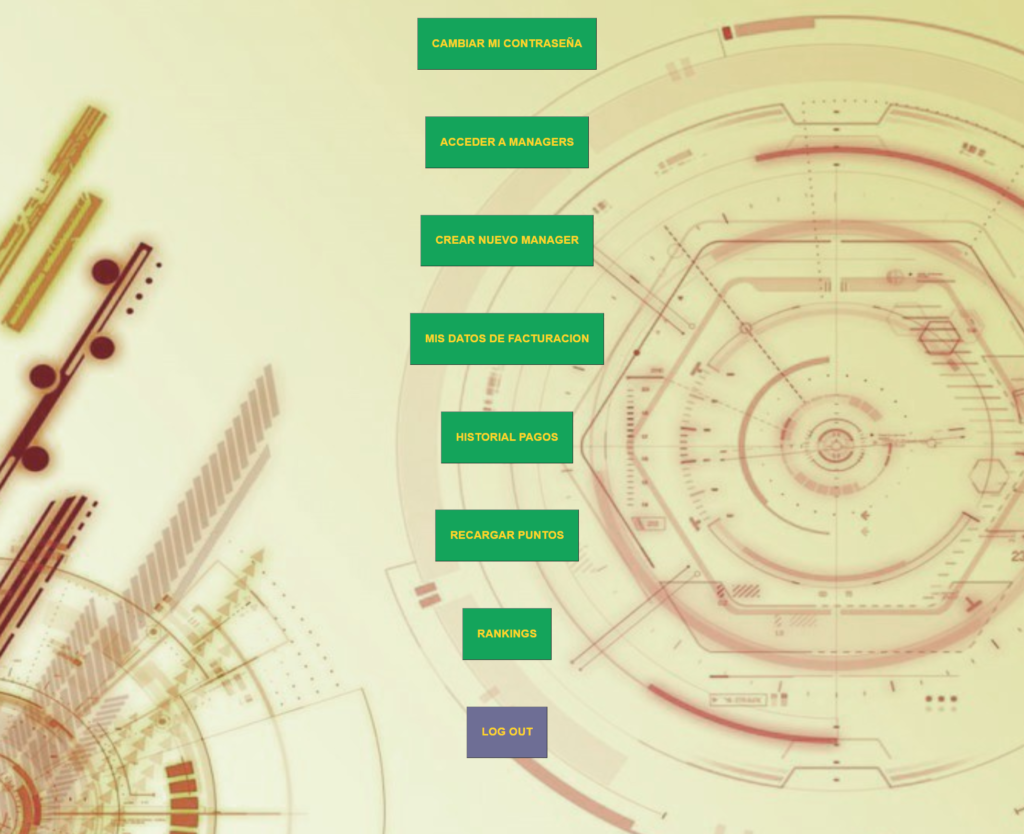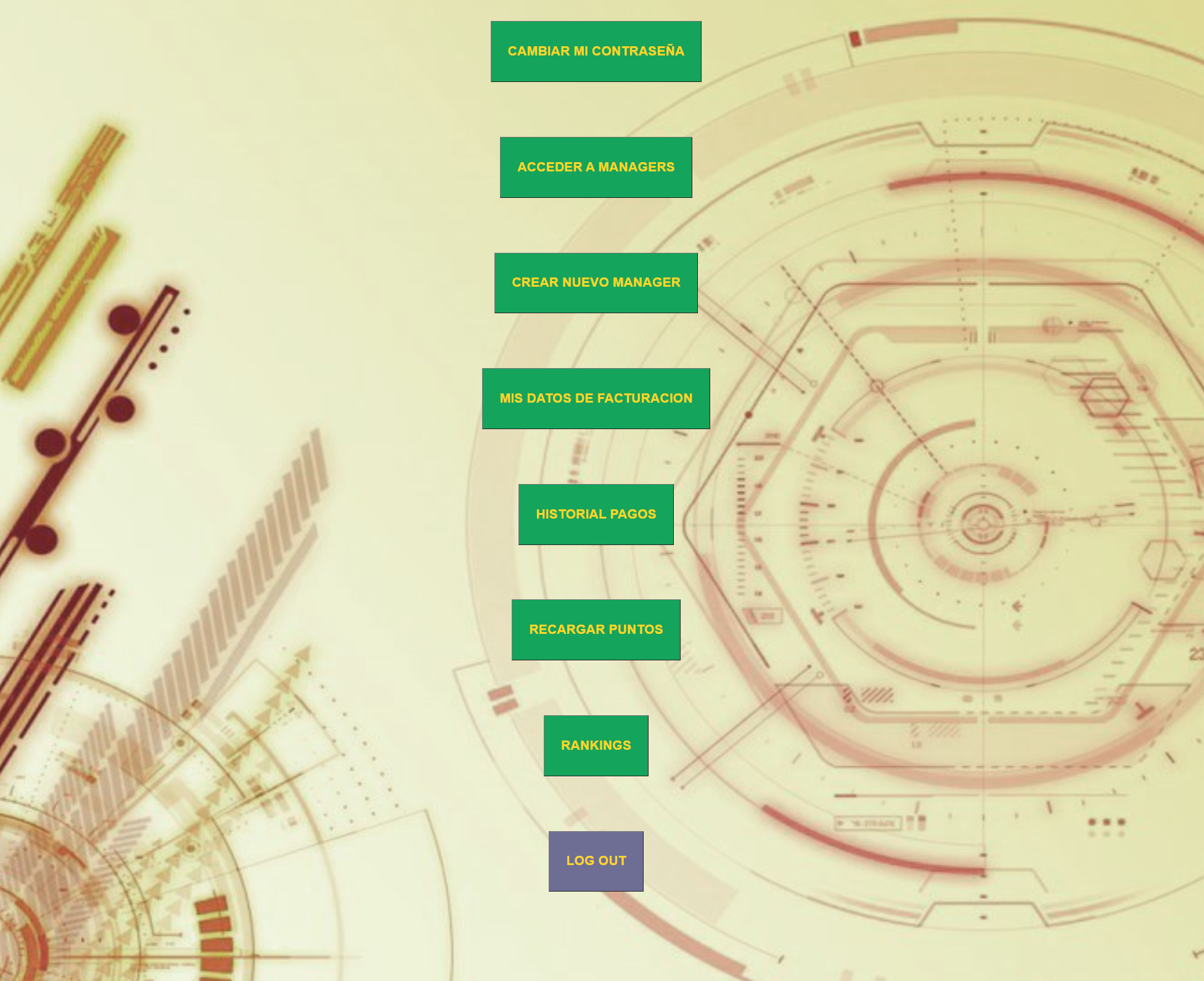 The first thing you should do is create a new manager, to do this press the CREATE NEW MANAGER button, write a username, do not modify the EURO option and press CREATE THE MANAGER . If that user is not being used by another client, a message will appear stating that the user has been created correctly.
Once the BetOven user has been created, we are going to recharge points, these points will run out as we earn money, they are, so to speak, our credits.
Before making any recharge, you must fill in your data in the MY BILLING DATA section, if you have a company and want to have an invoice, add your company data and you will be able to deduct the costs of purchasing points.
To carry out our first recharge, we press the RECHARGE POINTS button and add the user that we have just created.
We choose the payment method that we want to use among those available:
Paypal (+2.9% commission)
Wire transfer
Credit card (+2.9% commission)
For large point recharges, we recommend the bank transfer option due to the absence of commission. In this case, you should pay special attention to its concept so that the entire process is carried out automatically.
For example, if you choose the Paypal option, the following screen will appear: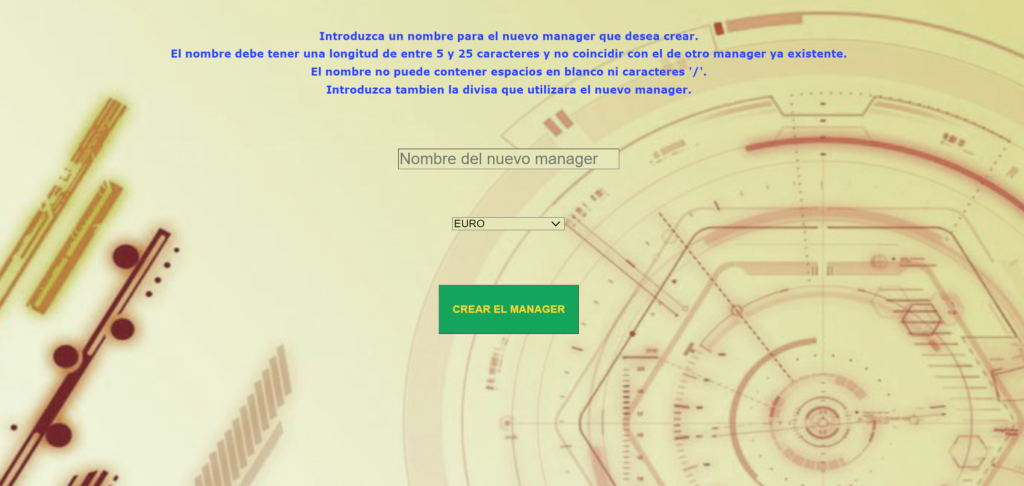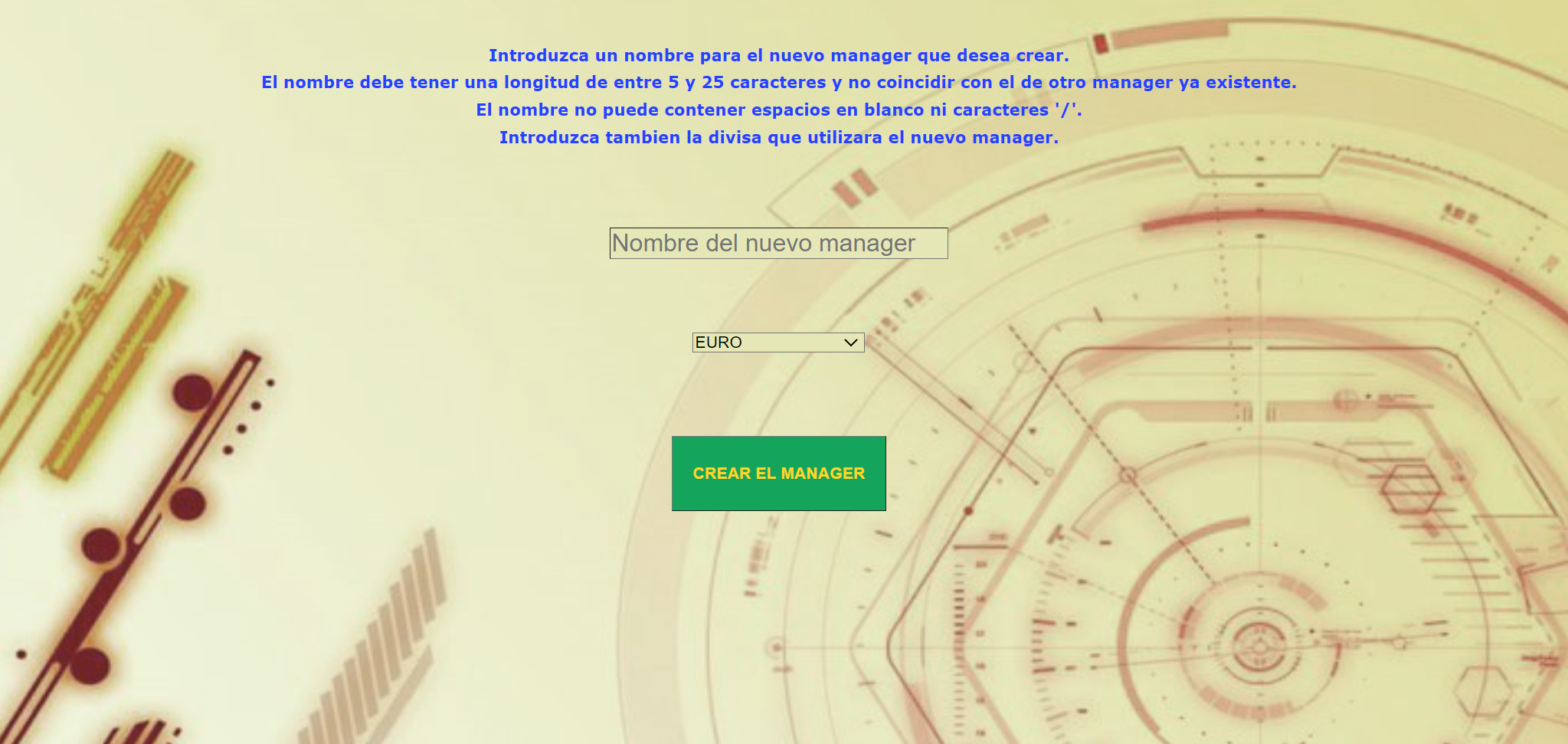 In it, choose the money for your top-up, and press the CALCULATE TOP-UP button and the points obtained with that money and the BetOven commission percentage will appear.
Remember that the commission percentages vary in the following sections:
€100 – €1149
€1150 – €2399
€2400 or more
At BetHunter we establish some plans, so that you have a clearer idea of the returns in each section, but as you can see, the number of points you can buy is totally variable.
The points you buy will be the earnings (in euro cents) that BetOven will generate for you before you need to make another top-up.
For example, if the corresponding points are 10,000, you will be buying points to get €100.00 in wagering winnings.
If you have any questions, you can ask our BetHunter support team who will help you with any problem.
Once the payment has been made and your points loaded, you will have full access to BetOven.
In order to start betting, you must enter the BetOven managers website with the user you just created and top up with points:
I'll give you a hint, your manager's password by default will always be the same as your Partner's, I recommend that you change them.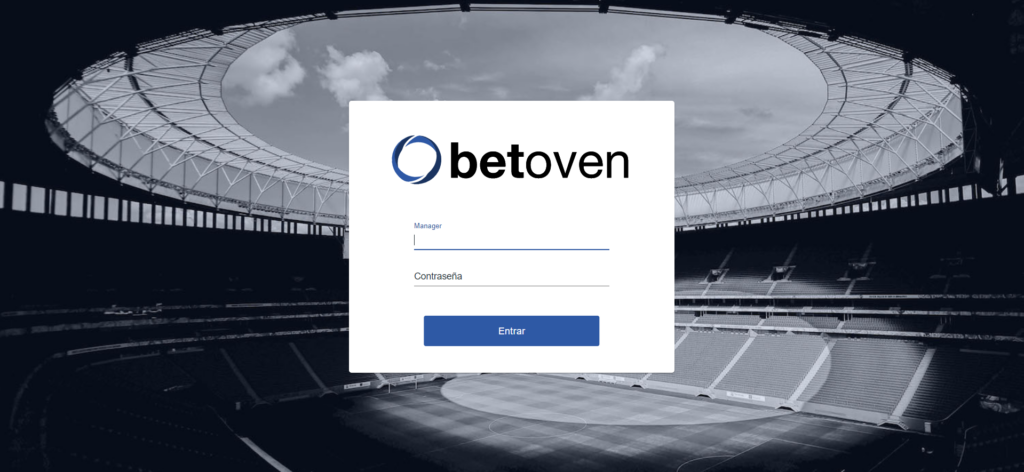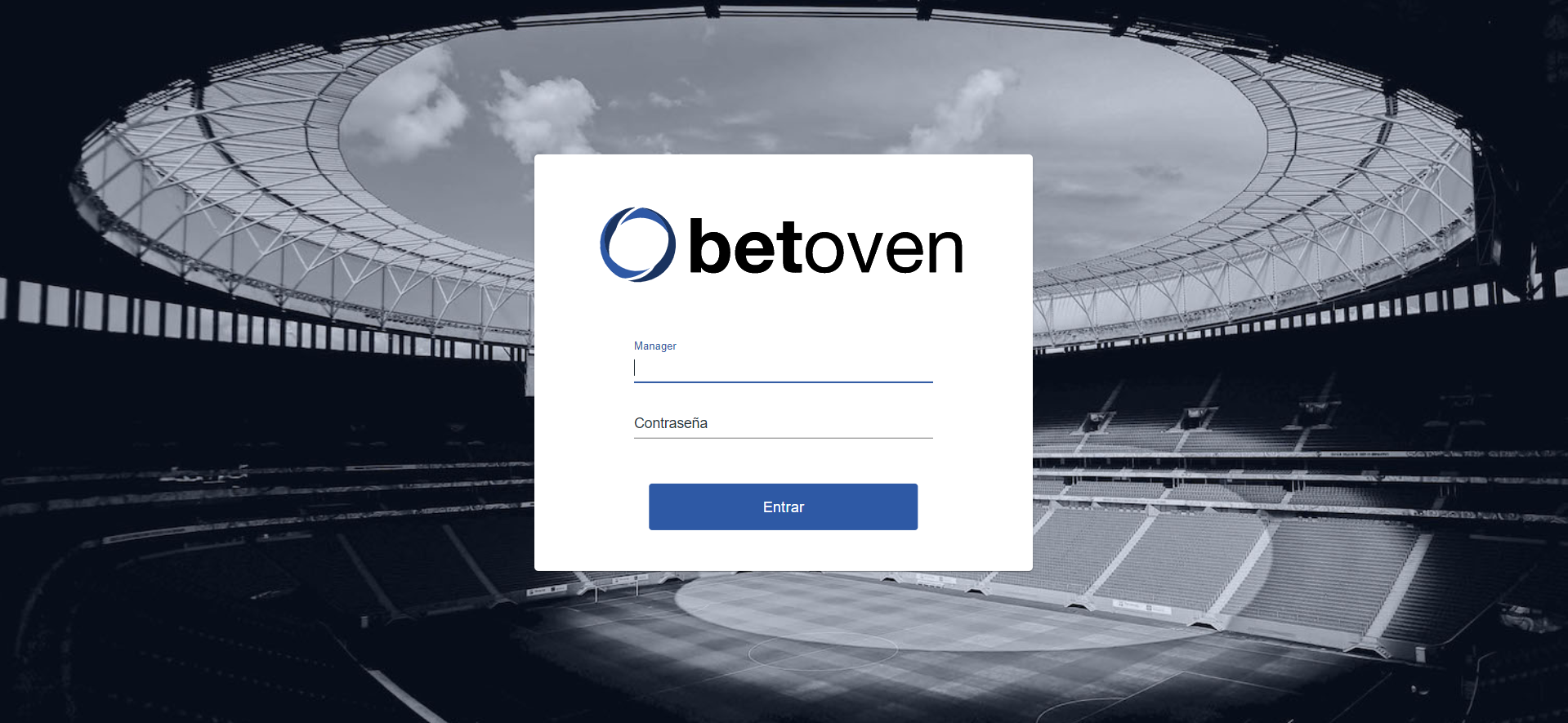 Once inside, you will find a more extensive menu than the previous one where you can carry out a multitude of actions.
Now we will only focus on you CREATE A PROFILE that allows you to make your first surebet. To do this, press the New profile button, enter the name you want and press CONFIRM with the Spain option checked.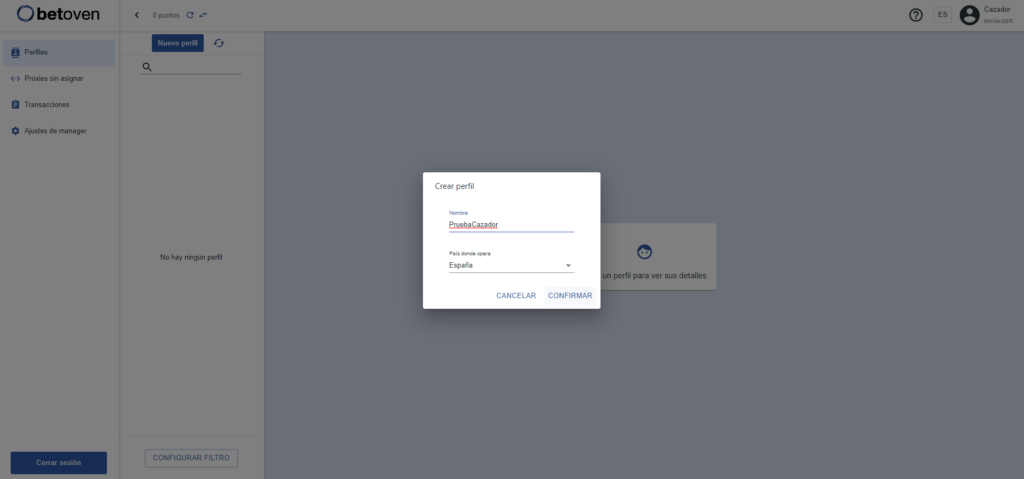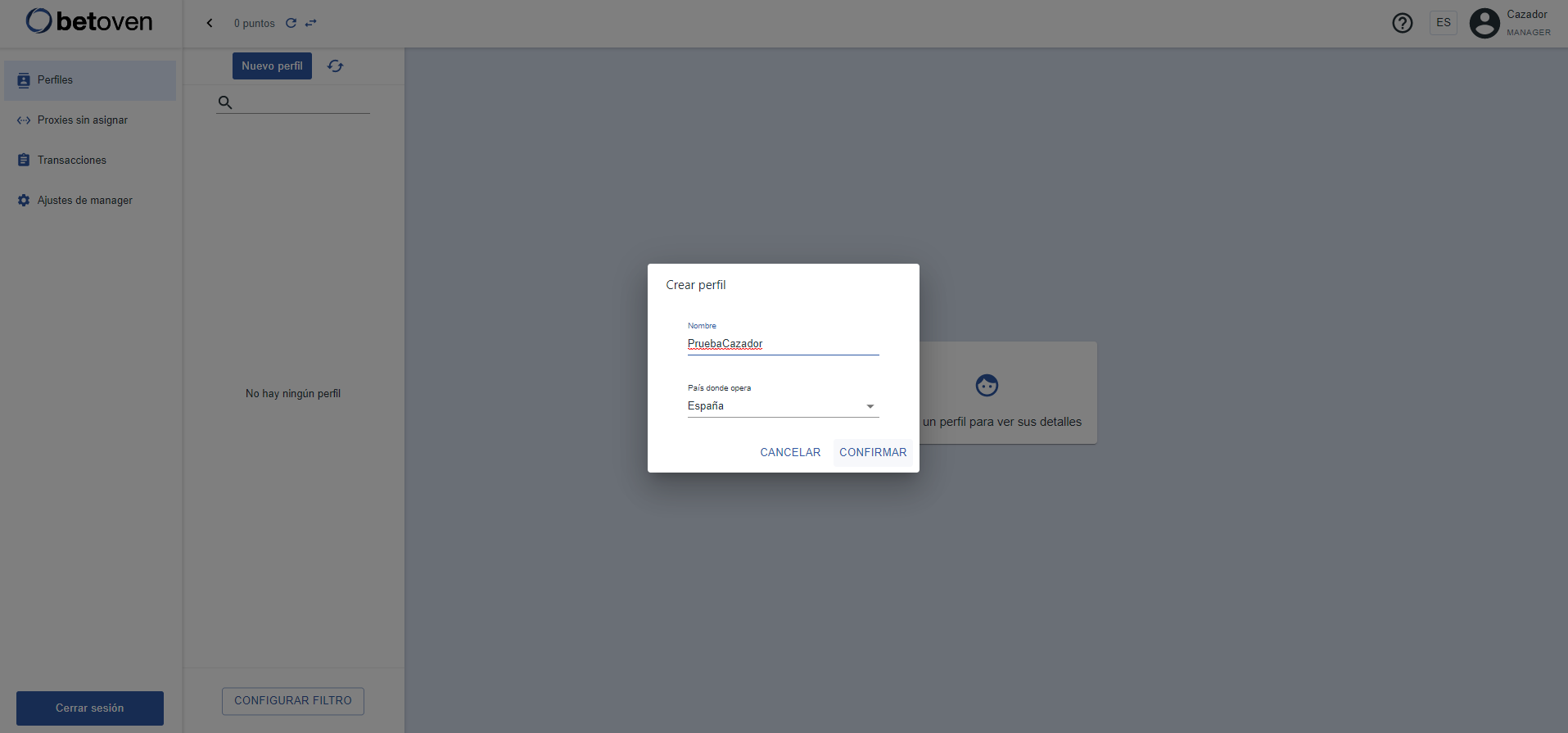 This profile will be the one you enter in the BetOven application on your computer along with your user's password, the one we have advised you to change.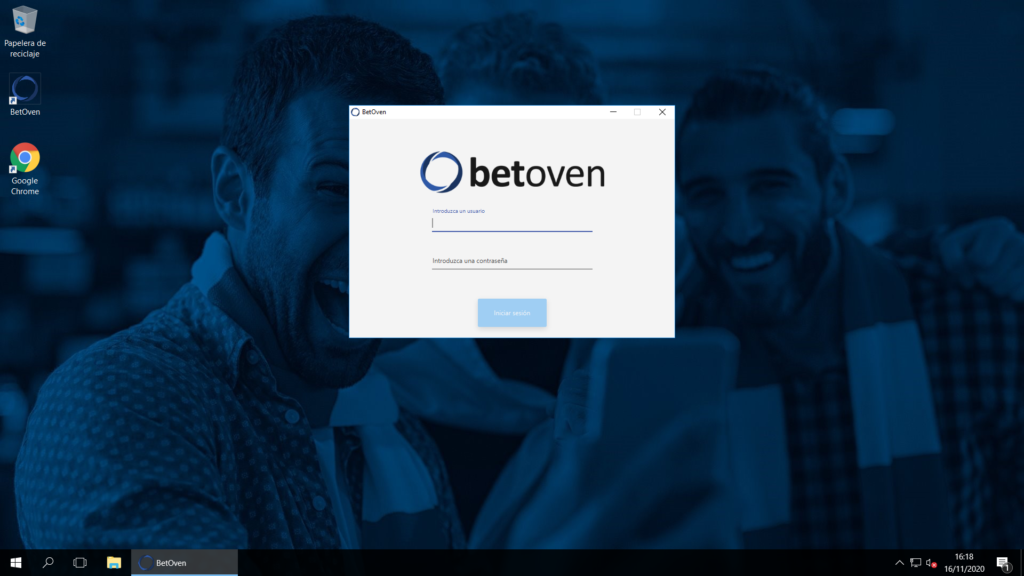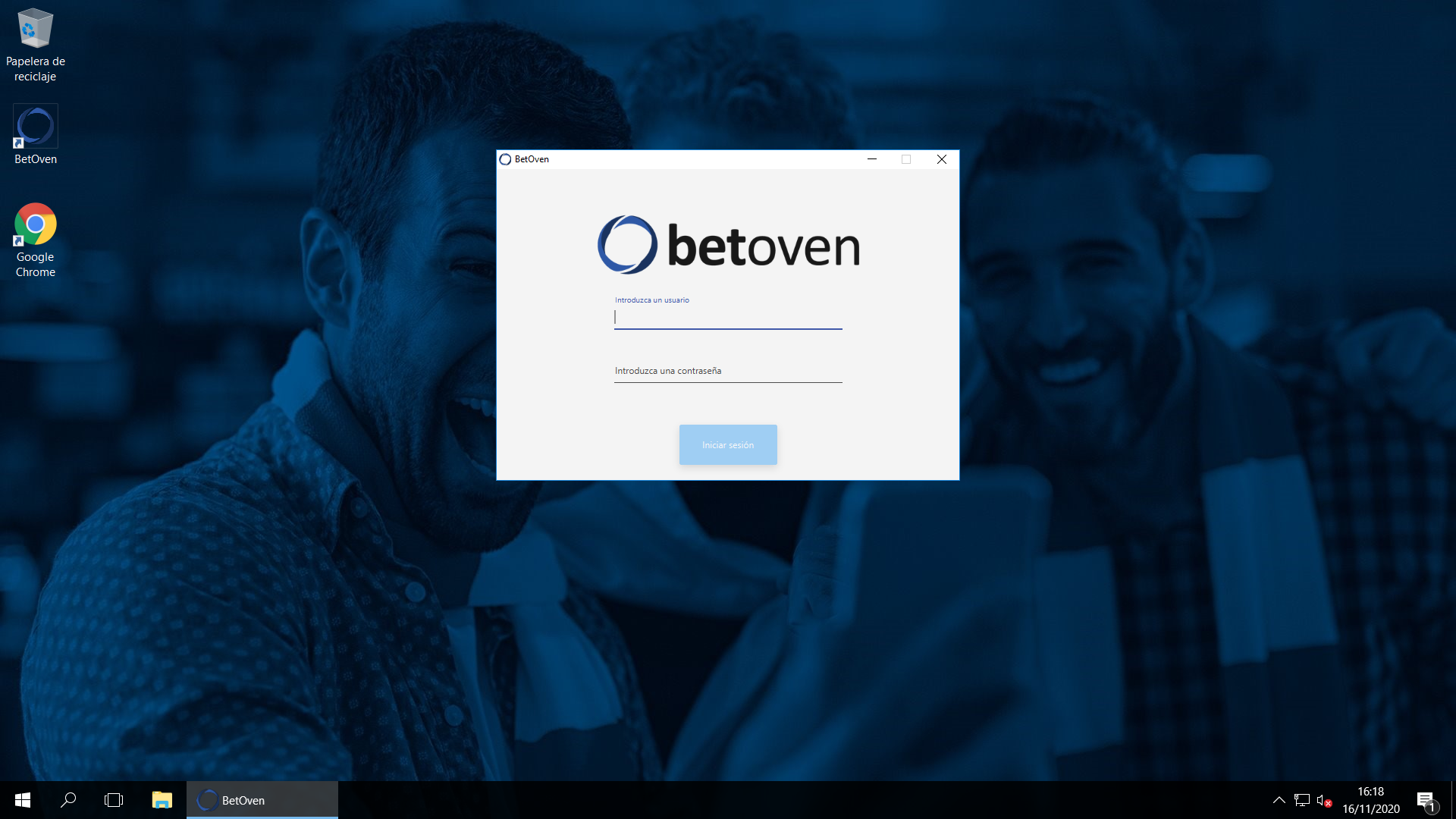 From here I leave you with the following entry so you can start making your first configuration, which will allow you to make your first surebets: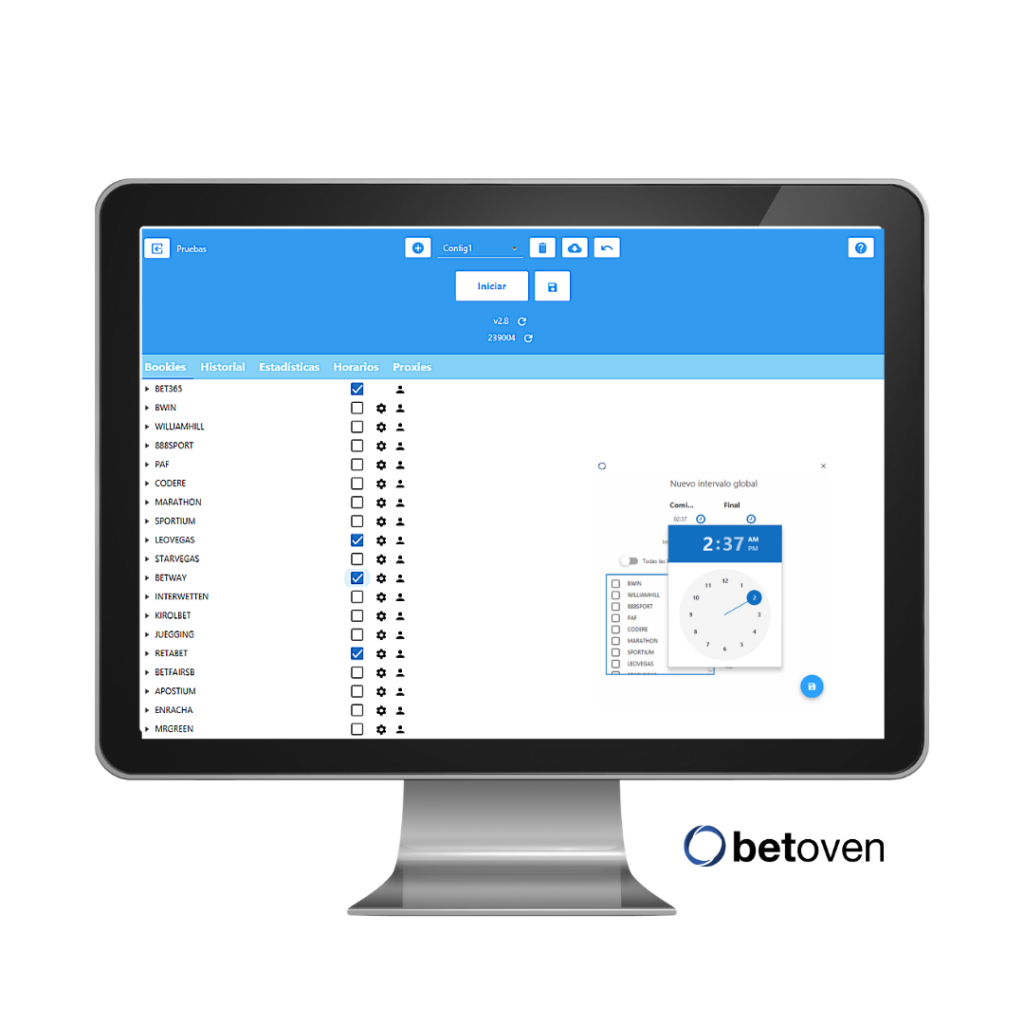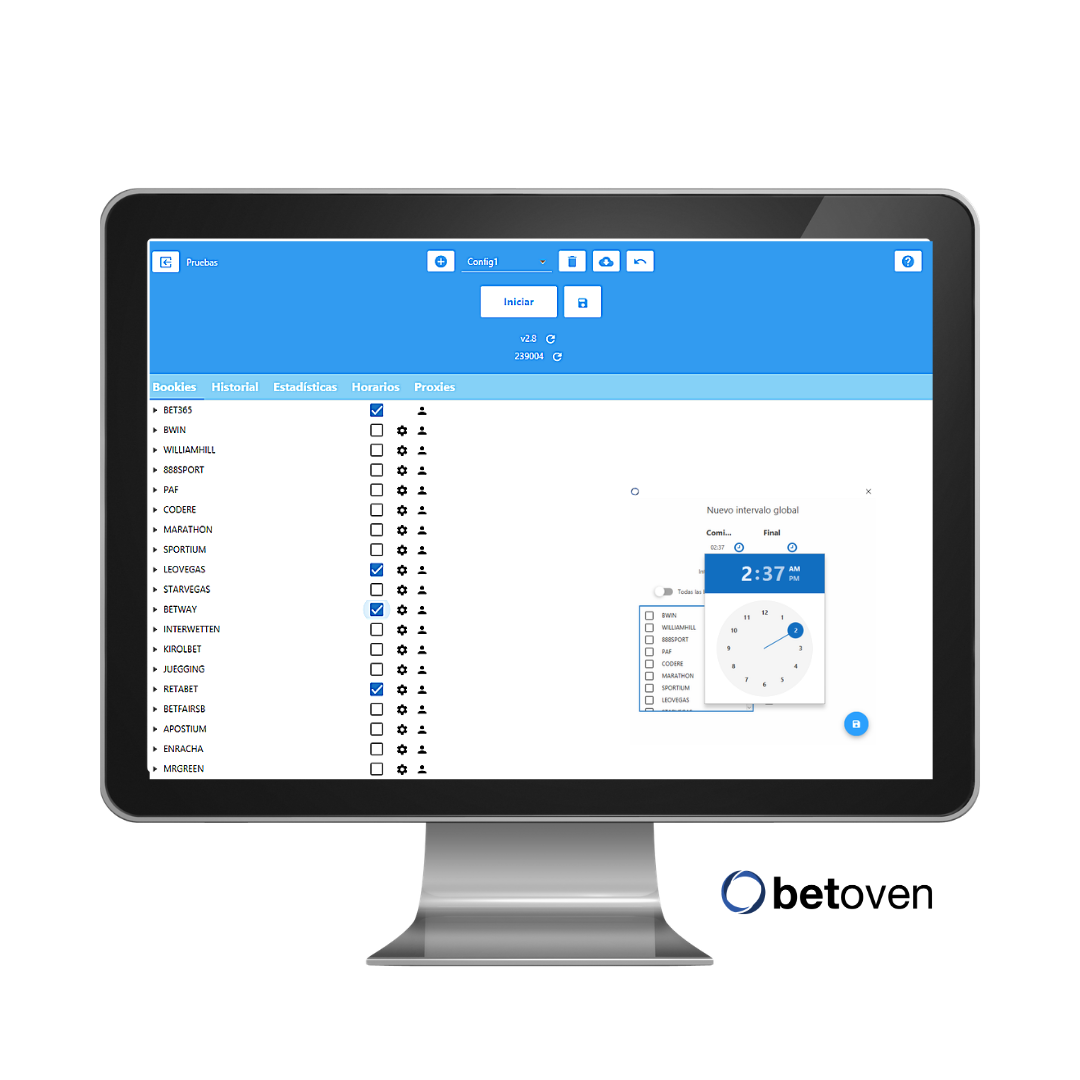 We will be adding posts with more information about BetOven . If you want to know everything, subscribe to our Newsletter.