FoxyProxy allows you to connect in Firefox to any web, through your proxy as the BetOven browser does. However, it has the advantage of allowing you to enter the BET365 bookie as well.
It will be very useful to check the correct functioning of your proxy with the bookies, entering them manually. This can already be done with BetOven's integrated browser (in the proxies section), however, it has the advantage of also allowing us to enter the BET365 bookie, a bookie that currently does not allow BetOven to make this type of connection.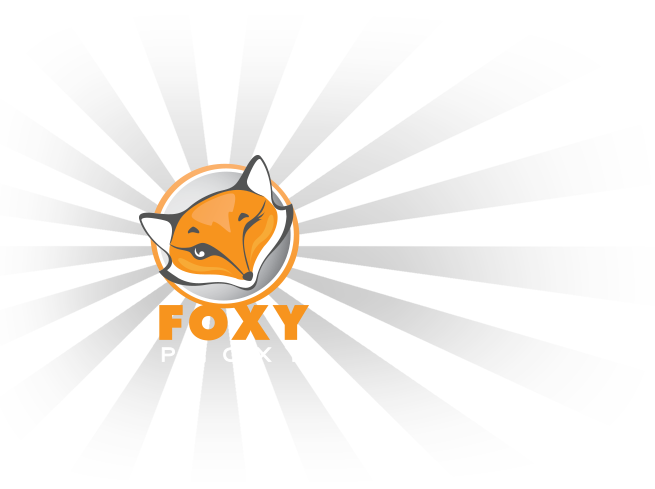 Its operation is simple and it is a free extension, we explain below how to do it:
You must have Firefox installed, or you will not be able to download the extension.
Open the FoxyProxy extension website from Firefox and install the extension.
Once installed, the following should appear: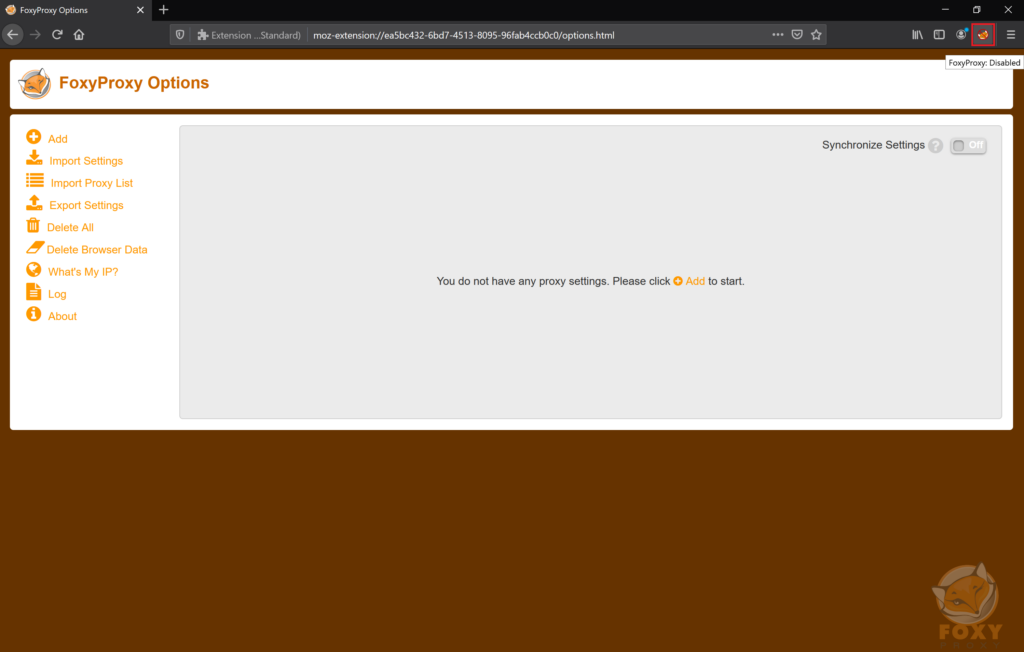 Press Add to add your proxy with the fields provided by your proxy provider: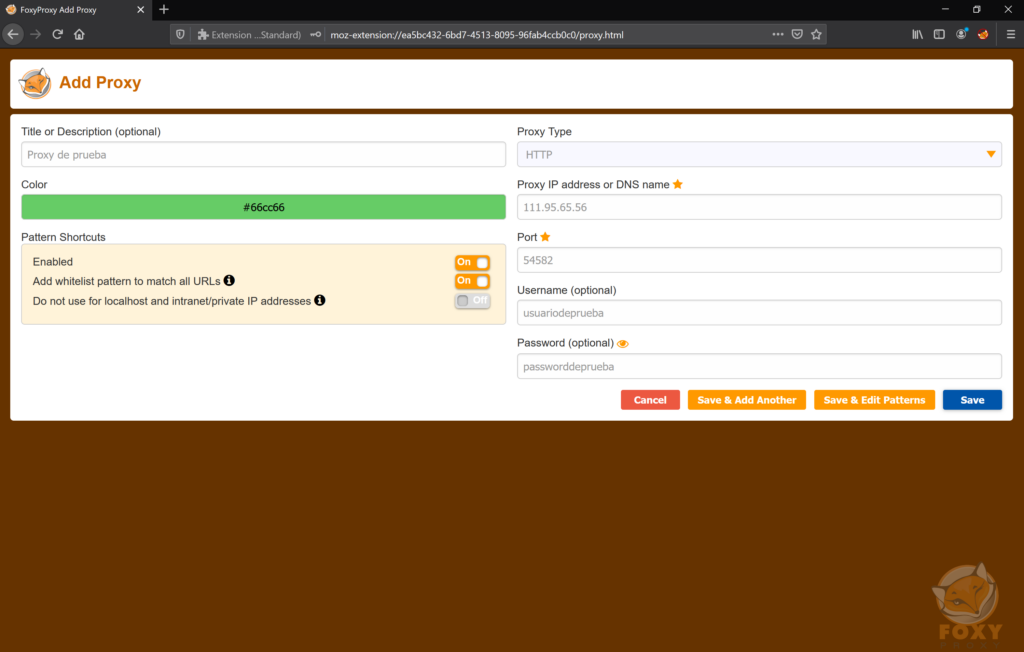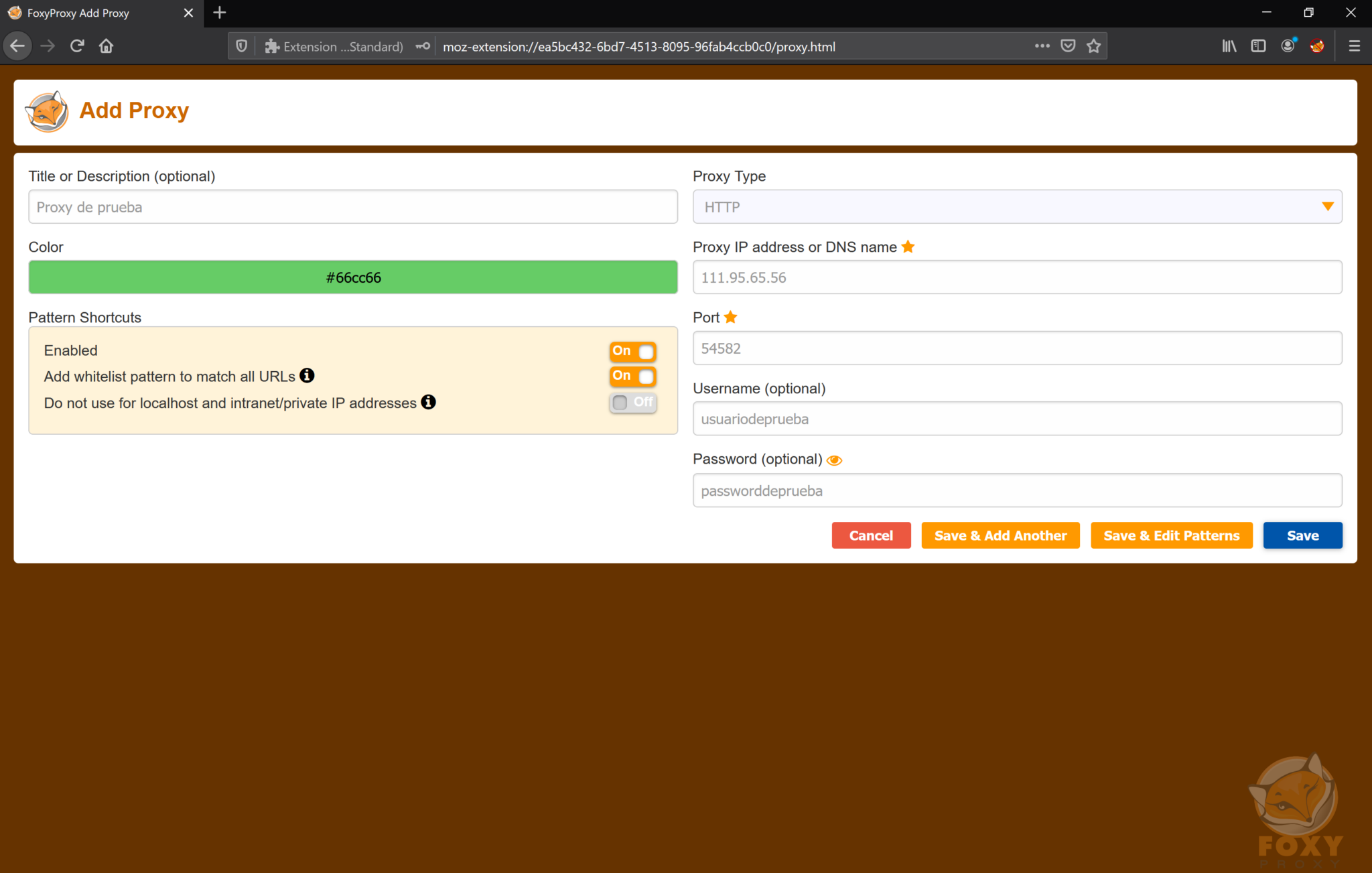 Once your proxy is saved, you can select it from the dropdown: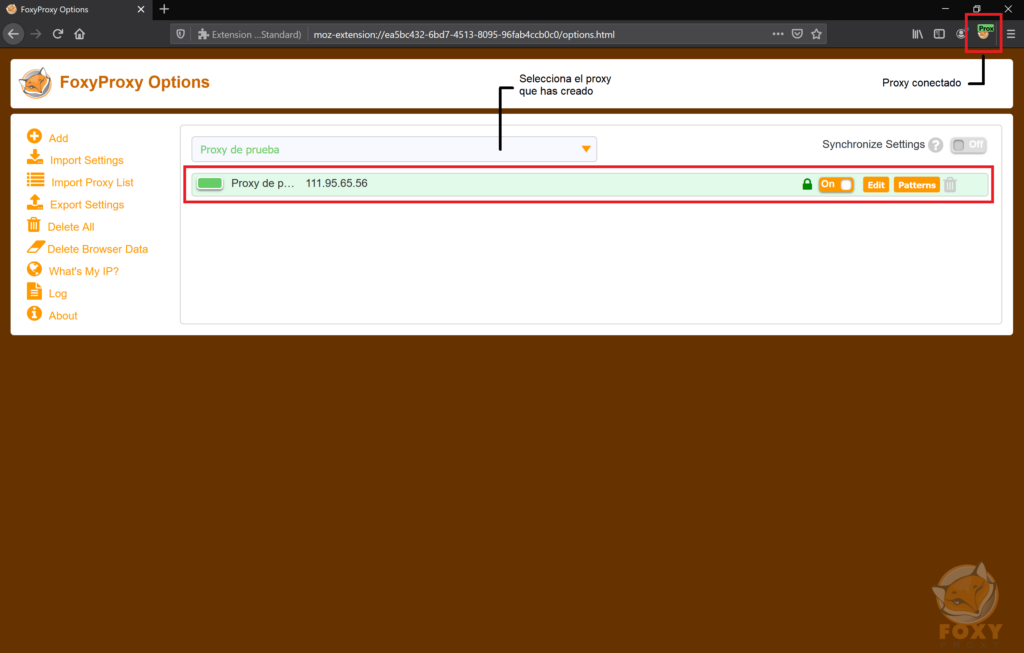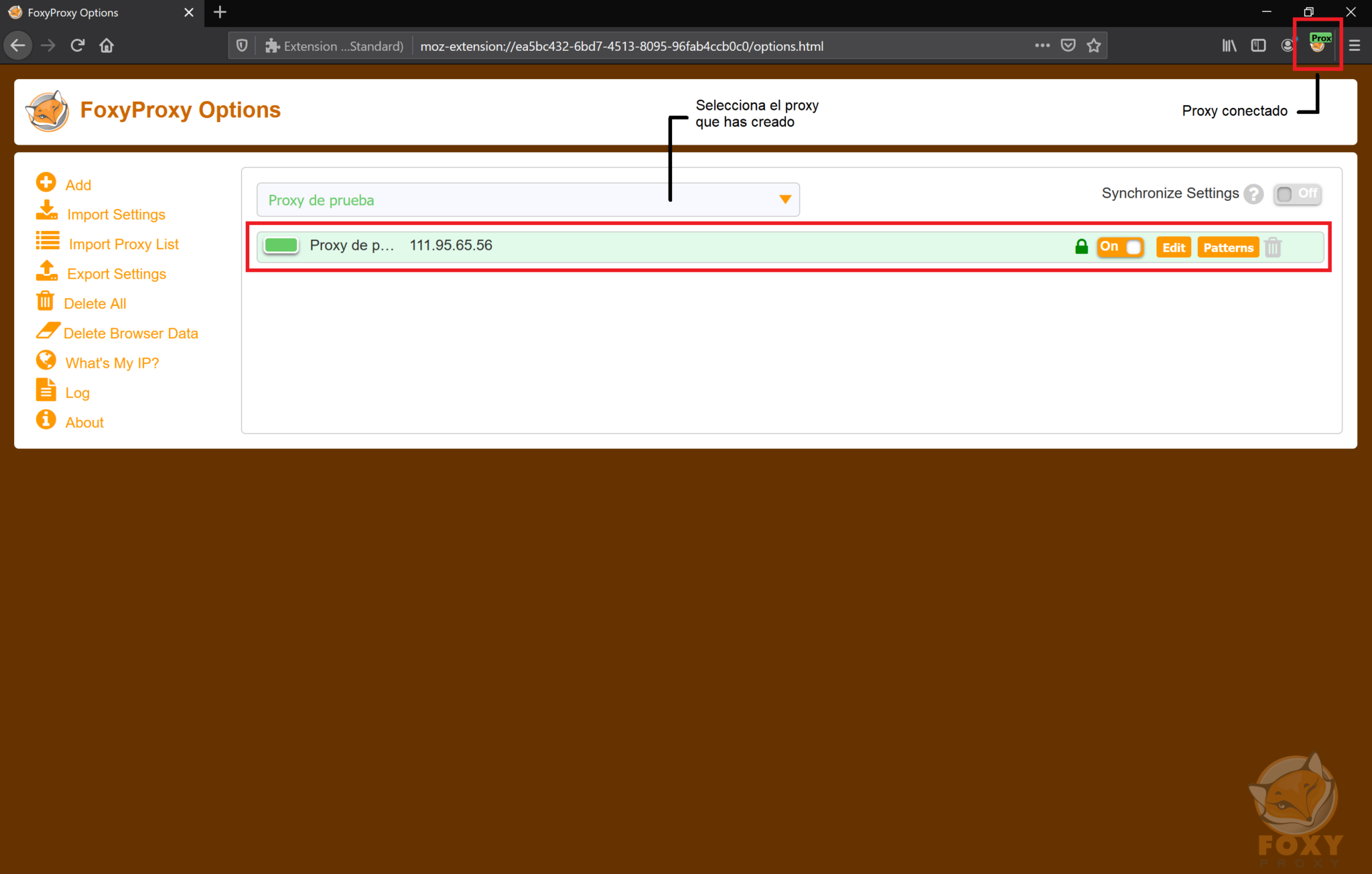 To check if your connection is actually being made through your proxy, press the link What's my IP?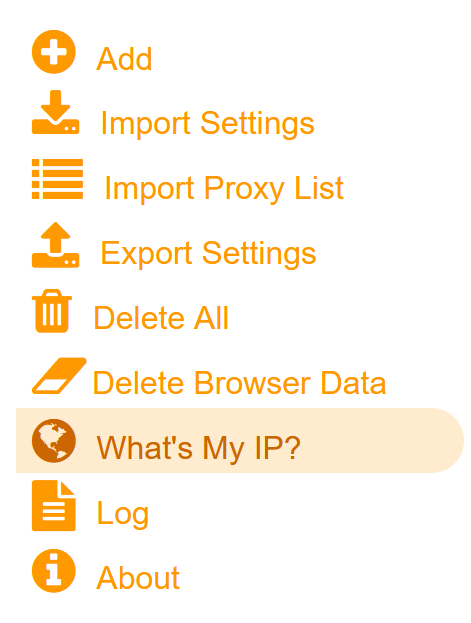 This is an example of the output obtained using a proxy: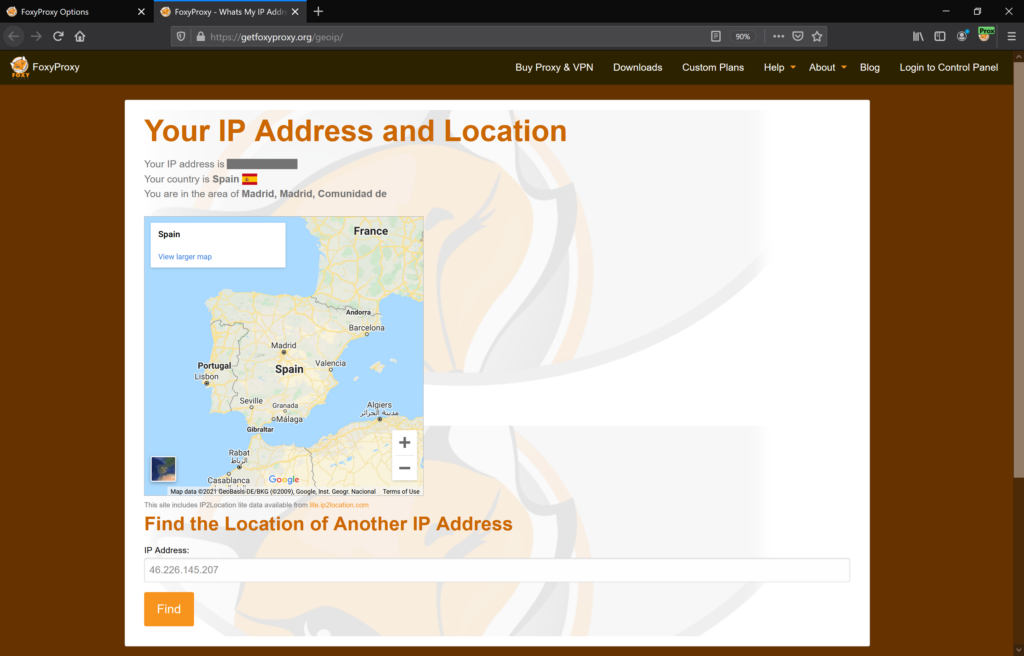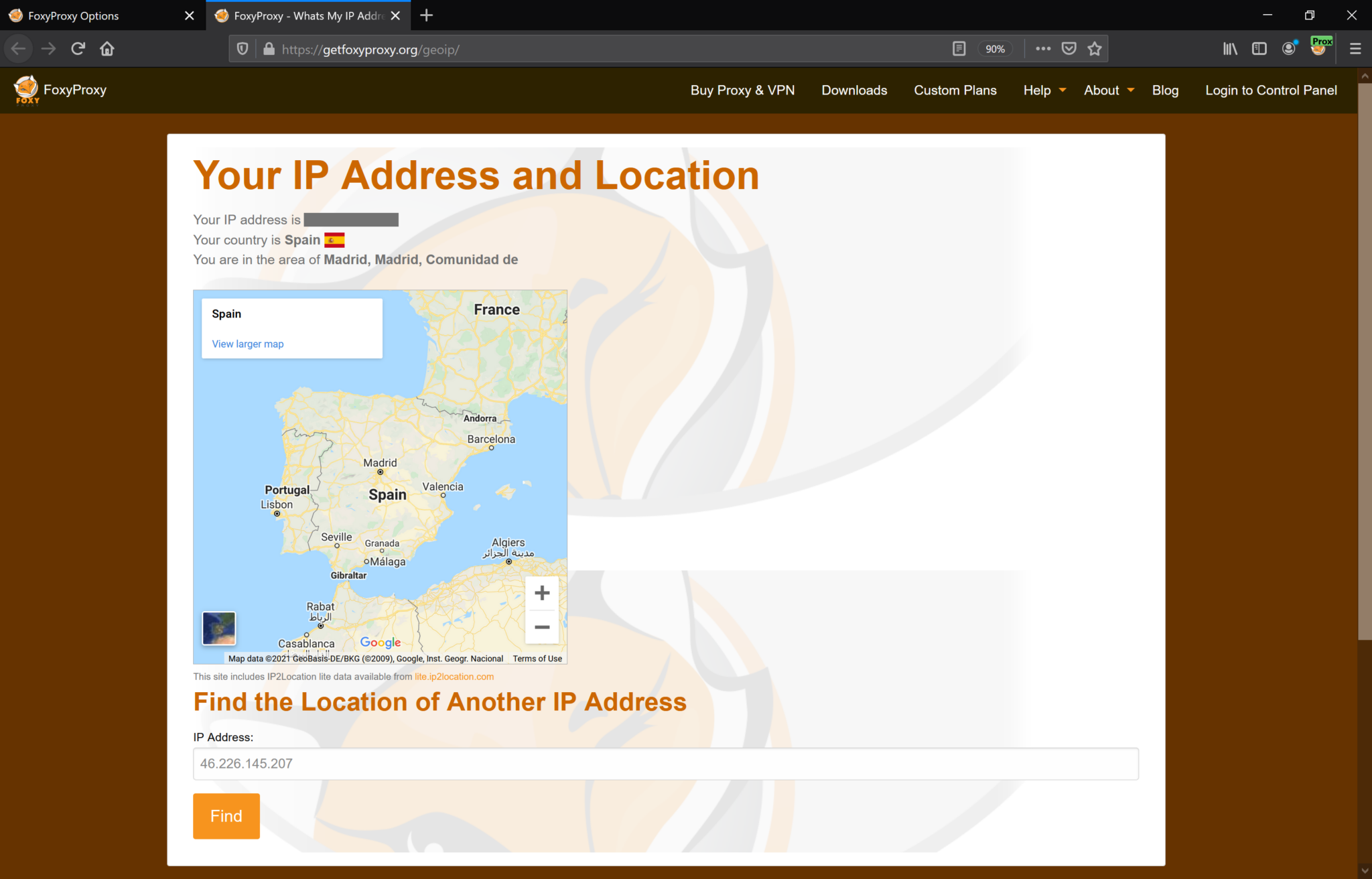 And if you're not convinced… you can always work with BetOven on your personal computer connected to a residential IP or a 4G mobile IP.