If you're looking for the best tool to improve your sports betting, you've probably heard of Oddstorm and BetOven.
While both offer interesting solutions, there are key differences that could tip the balance in favour of one of them. In this article, we compare Oddstorm and BetOven, highlighting the features of each and helping you decide which is best for you.
Read on to find out which is the ideal tool for your sports betting! 🚀
As mentioned above, Oddstorm is a platform that provides a high quality football betting scanner. Some of the highlights of Oddstorm include:
Surebets, middles and unique polish middles
Customisation and filtering of bookmakers, odds and events
Comparison and history of quotas
Event matching system
Alarms and auto-refresh
Oddstorm is an effective and reliable tool for those looking for a fast football sports betting scanner for surebets, middles and polish middles.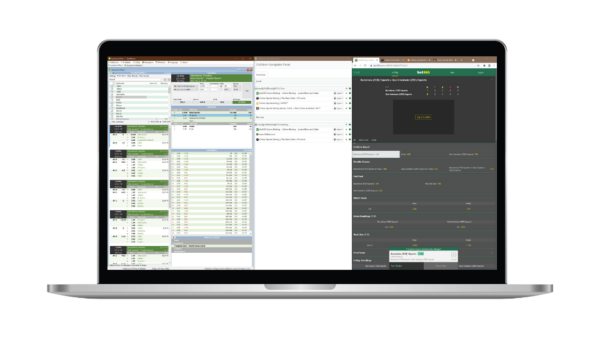 It is not the best known odds scanning software but its reputation and reliability in football betting precedes it.
It's not the cheapest, though. The price ranges from €155 per month to €295 with surebets in prematch and live.
And as a big disadvantage, we have the problem that it only has analysis in one sport: football.
Read on and you'll realise that there are much more profitable software than Oddstorm… I will show you a completely free surebets and valuebets scanner 😉 and with many more sports!
BetOven: The 100% automatic betting bot 🤖
On the other hand, BetOven is an innovative, fully automated sports betting bot. Some of BetOven's most prominent features are:
100% automated:

BetOven places all bets for you

, allowing you to enjoy your winnings without having to worry about placing bets manually.
🤖Artificial Intelligence: BetOven uses

artificial intelligence algorithms

to analyse real-time and historical data, identifying the best sports betting opportunities.
📊Risk diversification: BetOven's bot spreads your bets across different events, sports and markets, minimising risks and increasing your chances of winning.
⚽️Gran variety of sports: This software works with a dozen sports including of course football, basketball, tennis, table tennis, baseball…
Which is the best option for you? 💡
While Oddstorm offers a wide range of unique features and tools to enhance your sports betting, it can require considerable effort on the part of the user to analyse and place bets manually. Instead, BetOven automates the entire sports betting process, allowing you to focus on enjoying your winnings without having to worry about the technical details.
With ease of use, automation and artificial intelligence in mind, BetOven may be the ideal choice for those looking for an efficient and hassle-free sports betting solution. A free trial is also available on our website:
What if I want to continue betting manually?
There are many sports traders who are used to contributing manually and want to continue to do so. While for me BetOven is clearly the winning horse, rather than recommending Oddstorm, I recommend a better software at a much cheaper price: FREE 👇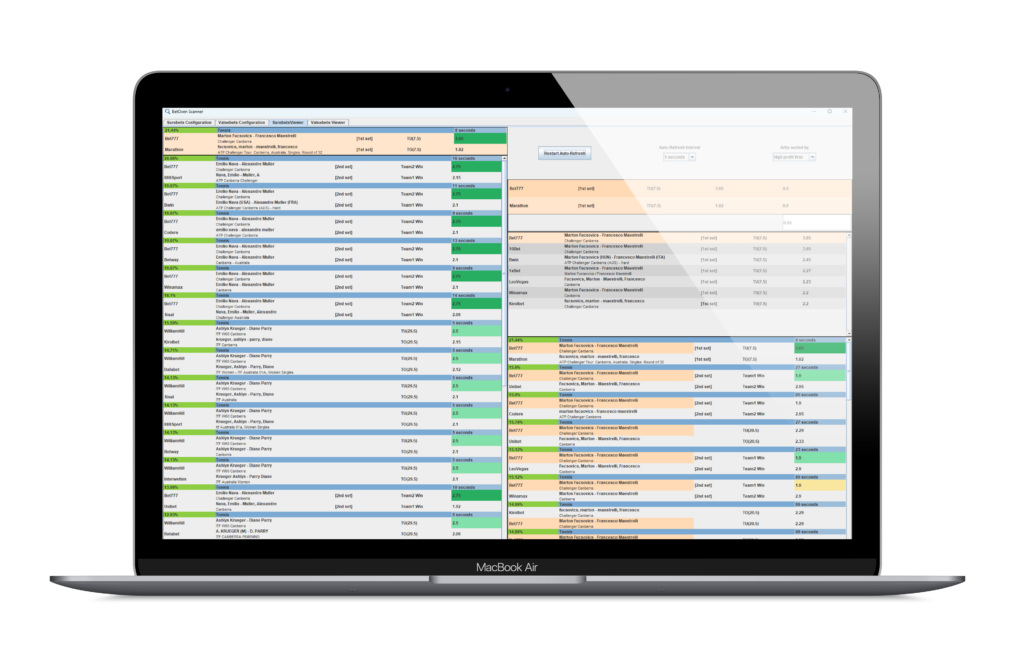 This is an impressive betting scanner that informs you of surebets and valuebets in real time, shares the same betting scanner used by the BetOven bot and all this for free.