When talking about surebets, the first bookmaker that comes to mind is bet365. What is this due to?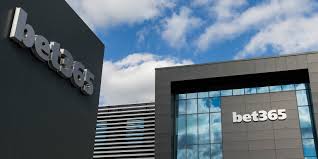 There are many factors why bet365 is considered the queen of bookmakers for surebets:
Lots of live markets
We are talking about one of the largest bookmakers in the world, providing an incredible amount of events, not only in classic sports but also in others such as skiing, darts, surfing… In especially liquid sports, the variety of markets is impressive. .

Having a wide variety of markets, both liquid and non-liquid, is essential for making surebets, in the end we need a large number of events in play to be able to statistically find more surebets.
Dues
It is a soft bookie, which, however, has the qualities of a sharp bookie. In other words, it is a bookmaker with a more respectful business model for its clients, acting as an intermediary between them, and taking smaller commissions than other types of bookies (Soft bookies) that take much more commission per bet.
These odds, therefore, are very well placed, serving as a reference for arbers when comparing them with others that establish much worse estimated odds, making mistakes and risks that cause the appearance of surebets. Another very important aspect is its stability, they don't change as fast as other bookies.
We can set an example of how bet365 works:
Let's imagine that Nadal plays a match against Federer and that Federer's victory is quoted at 1.6 on bet365 and on softbookie X (for example Codere) at 2. In most cases, bet365 will make a better prediction when setting odds than the other bookie.
If we were an ordinary user, we would probably be more interested in betting on a soft bookie like Codere than placing bets on bet365, because the odds will be more favorable for us, however, the possibility of ending up limited will be very high.
Limitations
In this sense, bet365 is the bookmaker that limits the least of all the bookmakers licensed in Spain. As we have said, bet365 has some sharp bookie features such as not limiting its users, at least on a regular basis. There are known cases of users with limitations in accounts with more than 10,000 bets, but this is not common behaviour.
Customer Support
Bet365's technical support is one of the best in Spain compared to the rest of the licensed bookmakers that operate in our country.
Conclution
For all these things bet365 is without a doubt our first option when choosing a primary to work with BetOven
If you have been interested in the article, surely you are also interested in: