If you are in the world of surebets in Spain, you will know that bet365 is, or was, the most important bookie to carry them out.
Until very recently it was the primary bookmaker with which to compare the rest of the bookmakers and the one with which the most surebets were found.
Why were there so many surebets?
The most important factors to be able to find a high number of surebets at bet365 are:
large number of markets
The number of markets, events and sports that bet365 works with is much higher than that of other bookmakers in the Spanish market.
Odds stability
This bookmaker has always had great stability in the odds, allowing a large number of bookies to be finalized before the odds are modified or markets are closed.
Why does it have fewer limitations?
If something has characterized bet365 when it comes to making surebets, it is the lack of limitations.
The reason is that bet365 has since its inception adopted a mixed policy of Soft Bookie and Sharp Bookie .
If you do not know these terms, I invite you to go through our post: Types of bookmakers.
And it is that, although bet365 is considered a Soft Bookie , working with wide enough margins, with post-hoc account modification policies and limitations to tipsters and professional players. They make money money when surebets are made, using bet365 as a primary or referral.
Well, they are the ones that establish the best odds and the mathematical expectation of the players in bet365 is negative, always losing money in the long term in this bookie and winning it in the rest of the Soft bookies that act as secondary.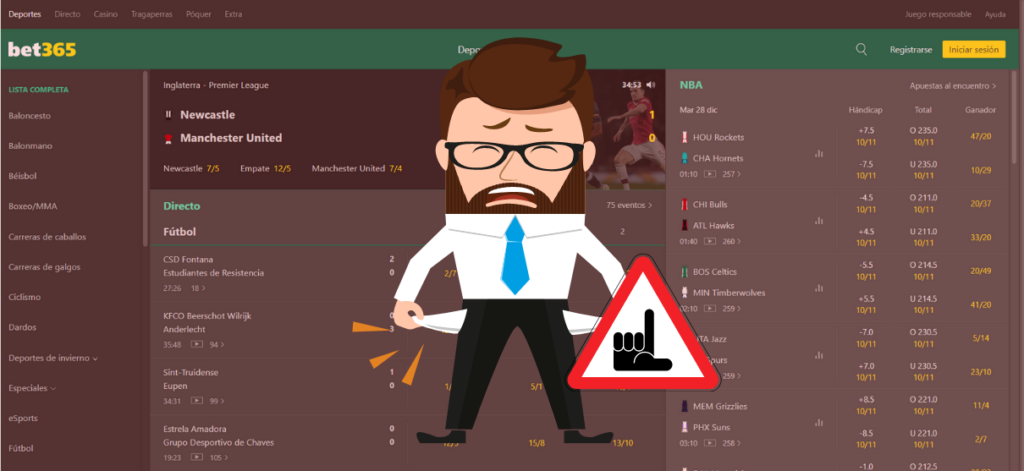 So that you understand me, we are long-term losing players at bet365 , that's why they let us continue placing bets without limitations like in the rest of the bookies.
We will continue to inform you of how this soap opera evolves in the world of sports arbitration.