What is BetOven's ProxyApp?
ProxyApp is an application for Android mobiles and tablets that allows you to create a tunnel (similar to a VPN) to connect your BetOven application.
Bookmakers will see the IP address to which your mobile phone is connected, creating a barrier between the bookmaker and your computer or server, which can be connected from anywhere in the world.
There may be several reasons for this, which I will explain below:
Working from another country
I don't know if you know this, but bookmakers licensed in certain countries, such as .es/.it/.uk do not allow you to bet or connect to their websites from other countries.
Imagine you are travelling or you are going to be away for a long period of time and you want to continue working with BetOven. How could you connect to these houses from another country?
This is one of the solutions, leave an Android phone in your country connected to a Wifi connection or with a 4G or 5G data card and have BetOven's ProxyApp installed and configured.
Working with multiple profiles on the same computer
If you want to work with several profiles on the same computer, you will need each profile to be connected to a different IP address.
Why?
Bookmakers use this IP as an identifier associated with your account. So if you are managing several profiles, the moment you are limited to one bookmaker, you will be limited to the rest of the accounts of the same bookmaker. That is, if you are working with several LeoVegas, as soon as you limit one, the others will fall.
In order not to fall into this problem bookmakers must think that you are placing bets from different IP's and therefore from different locations.
That is why it is interesting to use BetOven's ProxyApp on an Android phone.
It is very common to work with BetOven working on a server (usually a VPS) which allows us not to have our computer running 24/7. When we work from this type of servers the IP's can be from other countries or if they are from our country normally the bookmakers have these IP's banned. The solution to this problem is clear, use as in the previous cases ProxyApp to create a tunnel that camouflages or masks the IP of the server.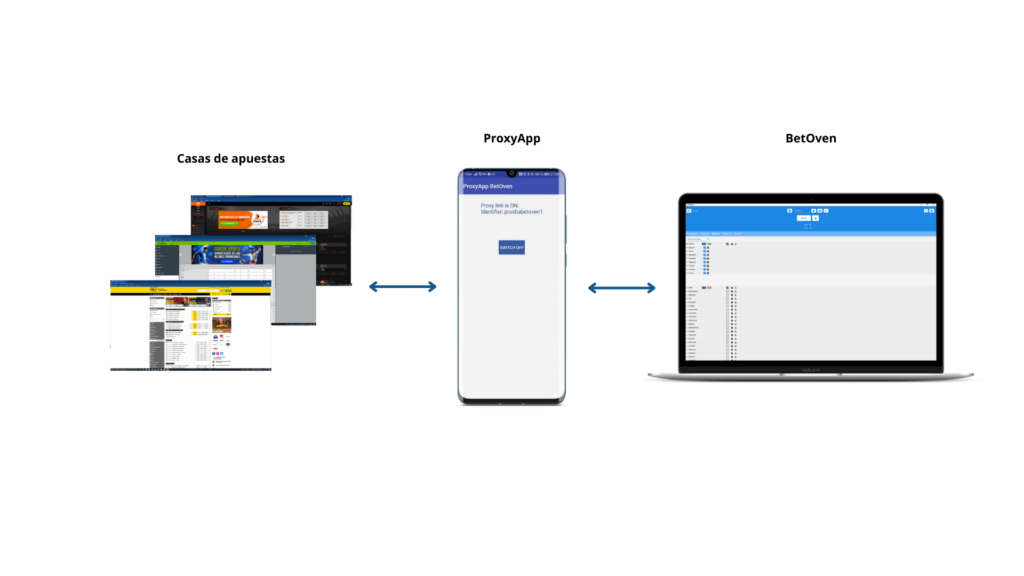 Installing ProxyApp is very simple but you will need to have installed and configured another completely free application, OpenVPN.

1. Download and Install OpenVPN
Downloading and installing Open VPN is very easy, just go to the Play Store on your Android phone and search for OpenVPN and install it.
Once installed, accept the terms and conditions and you're done.
2. Download and Install ProxyApp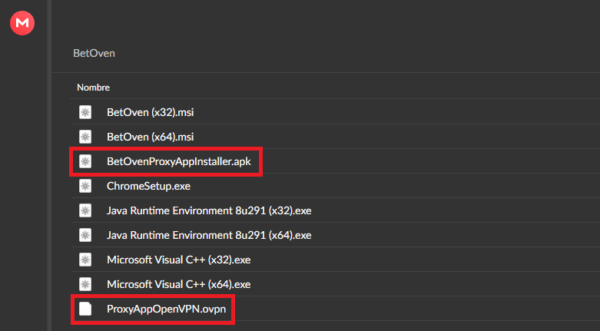 As you can see, the BetOven application is not in the Play Store so you will have to go to your phone's download folder and press Install/Run. If your phone blocks this action or asks for extra permissions, please grant them. Please note that your factory phone only allows you to install applications from this site.
However, you can change this in your phone's settings. In the case of Huawei for example, it can be found under Security/More settings/Install applications from external sources.
Setting up OpenVPN is very simple, just import the profile you downloaded from the mega download page:
Select the Upload File option, browse for the downloaded file and press OK and Connect.
OpenVPN is now configured and connected!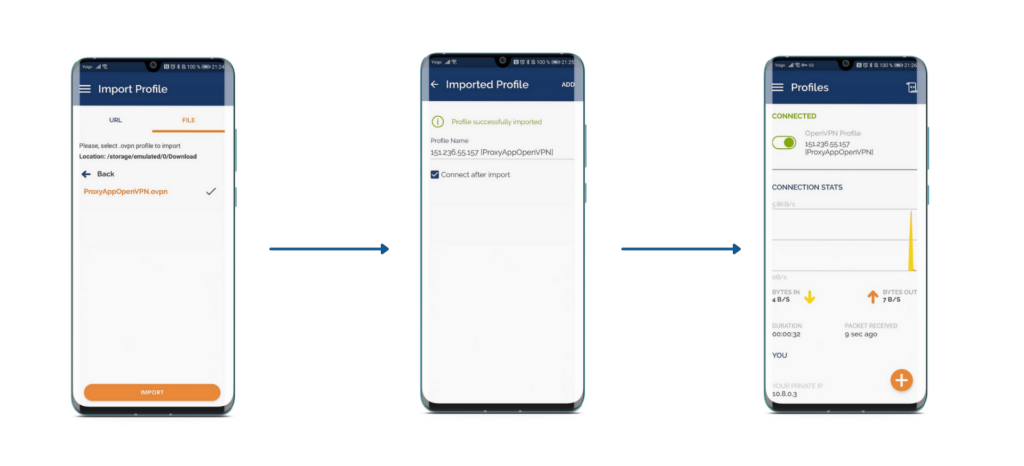 4. Configure and connect ProxyApp
Open your ProxyApp application and add a name of at least 10 characters that must contain numbers and letters:
Ex: testbetoven1
And press SWITCH ON, and that's it!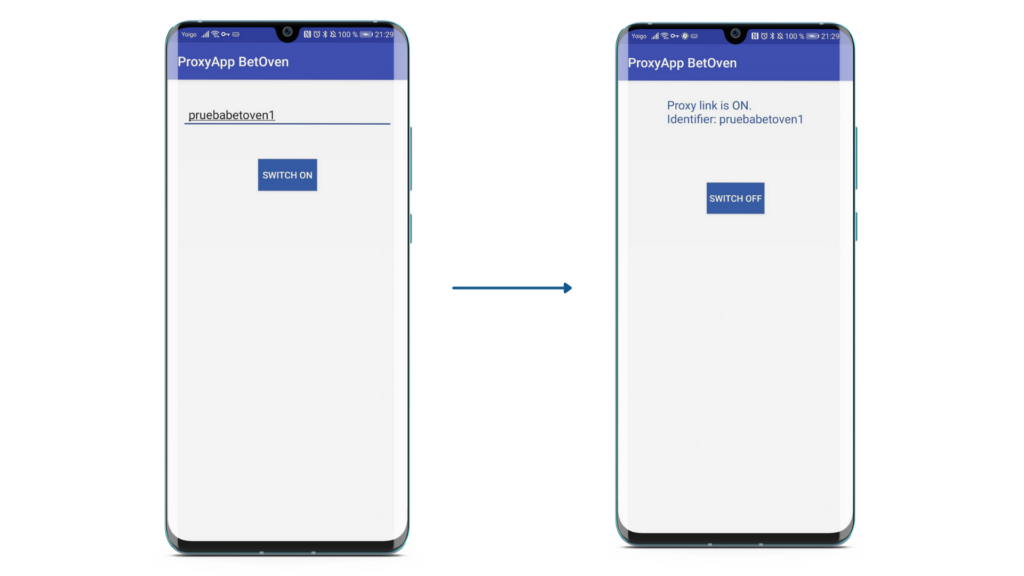 Connecting a BetOven profile to ProxyApp
With proxyapp fully configured, all that remains is to link our ProxyApp to a specific BetOven profile.
Go to the proxies tab and select ProxyApp
Press Test Proxy and add the identifier that you have created in your ProxyApp
Wait to receive the blue tick indicating that everything is OK!

⚠️ IMPORTANT:
Both the mobile phone and your computer/server need to be switched on for BetOven and ProxyApp to work. We recommend that you leave your phone connected to a power adapter continuously.
You need a minimum speed of 15-20 mb/s for proxyapp to work properly. The most realistic way to check this is through the BetOven browser, by performing a speed test.
You no longer have an excuse to dust off your old android 📱 and put it to work!